Get immediate access to Hera Lab!
---
The best way to practice IT Security.
Hands down.
With Hera Lab you can practice any IT Security topic in a safe, isolated environment. Every day thousands of users worldwide use Hera to practice on the real world scenarios built by the eLearnSecurity IT Security research team.
---
Connect to Hera Lab Scenarios in VPN
Each scenario on Hera Lab contains complex routed networks of workstations and servers (Win, *nix, BSD...) built after real world corporate networks. Connect to the labs in VPN from any OpenVPN capable OS (Win, *nix, Mac) from wherever you are.
---
Entire networks deployed only for you
Hera Lab instantiates a new dedicated and isolated scenario for each new request. It then creates a new VPN tunnel to connect the user point-to-point to the lab network. While you read this, thousands of networks of computers are instantiated uniquely for our students.
---
You spin me right round like a record baby
Click Start. In few seconds your lab will be deployed on our infrastructure. Once you are done practicing, just like a record cassette you can hit Stop and Hera will save the state of your lab. You can then resume from where you left off. Even days later!
---
Pay only for what you use
Busy schedule ahead? You cannot anticipate how much time you can dedicate to Hera lab fun? Hera allows you to benefit from an on-demand plan where you buy "lab-time". Your time is deducted by the minute only while you are connected to the lab!
---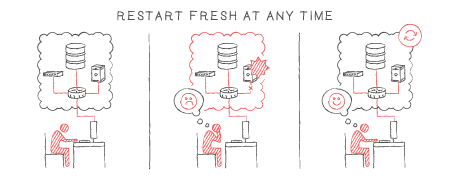 Attitude at crashing machines?
Hera is built for heavy usage. We know you are going to crash machines, drop tables and rm -f more often than not. That's why you can always re-start your lab fresh with a simple Reset button. You will never affect others on the platform. So feel free to try any tool in your arsenal. Hera is built for this.